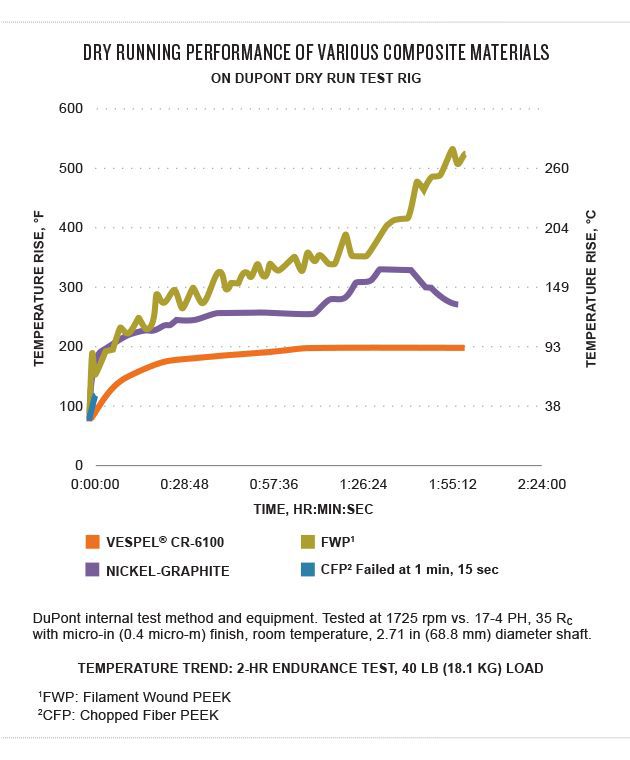 At a major petrochemical company in Taiwan, run-dry conditions during startups and process upsets were reported to have caused failure of graphite bearings in a canned motor pump every six months. The pump, a 5.7 kW Nikkos unit, transports polyethylbenzene at a temperature of 244°C (472°F).
The Solution
The Taiwanese company retrofitted the pump with DuPont™ Vespel® CR-6100 bearing parts.
Key Advantages
Longer MBTR. It was reported that the ability of Vespel® CR-6100 to survive run-dry conditions extended Mean Time Between Repairs (MTBR) of the retrofitted pump. Based on their successful experience with that unit, the petrochemical company installed Vespel® CR-6100 bearing parts in six more pumps.
Additional benefits. Low wear rate, low coefficient of friction, broad chemical resistance, a temperature capability of up to 288°C (550°F) and higher impact resistance than graphite are further advantages obtained from the use of Vespel® CR-6100 bearing- parts.