How to meet regulatory, environmental, safety and performance challenges in electrical and electronic components with DuPont NHFR polymers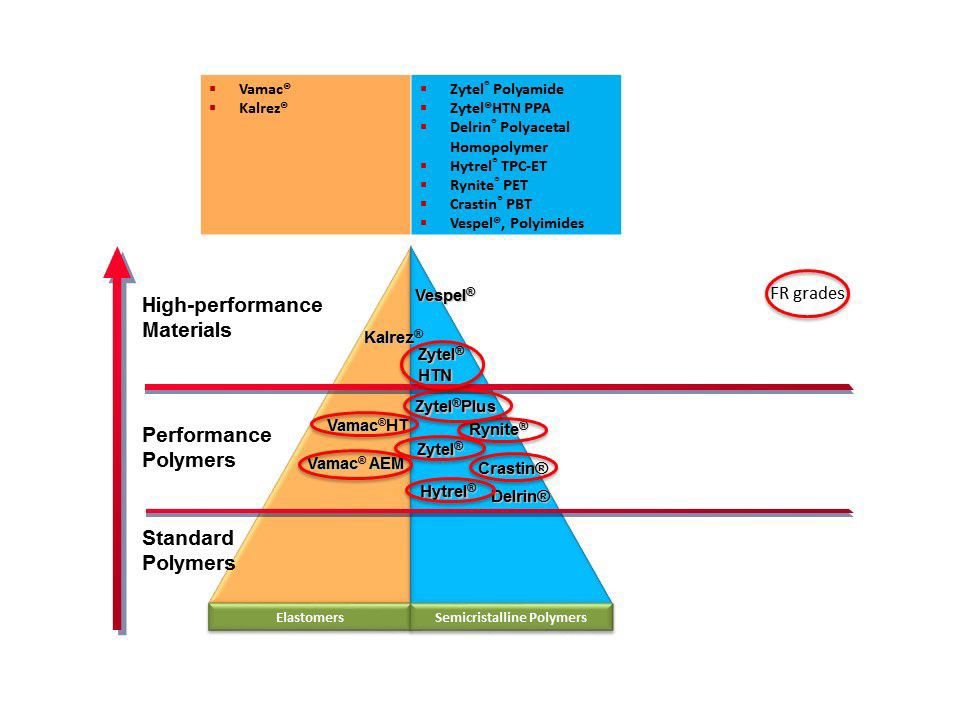 The electrical and electronic (E&E) industry is under unprecedented regulatory pressure to improve product safety and performance, and to reduce the health and environmental impact of the plastics and elastomers used.
Tough legislation requires these materials to be halogen-free and flame-retardant (NHFR), produce low smoke emissions, and comply with the WEEE (Waste Electrical and Electronic Equipment) Directive, the EU RoHS (Restriction of Hazardous Substances in Electrical and Electronic Equipment) Directive, and the EU REACH Regulation, requiring the industry to manage the risks from chemicals, and progressively substitute the most dangerous.
The solutions to many of the urgent E&E market needs are provided by DuPont— the largest portfolio of high-performance fully compliant NHFR products for electrical components including DuPont™ Crastin® PBT resin, DuPont™ Hytrel® TPE resin, DuPont™ Rynite® PET resin and DuPont™ Zytel® PPA and PA66 polyamides — backed by DuPont know-how in processing, predictive engineering and Computer Aided Design.